What Top Finish is Best for My Space?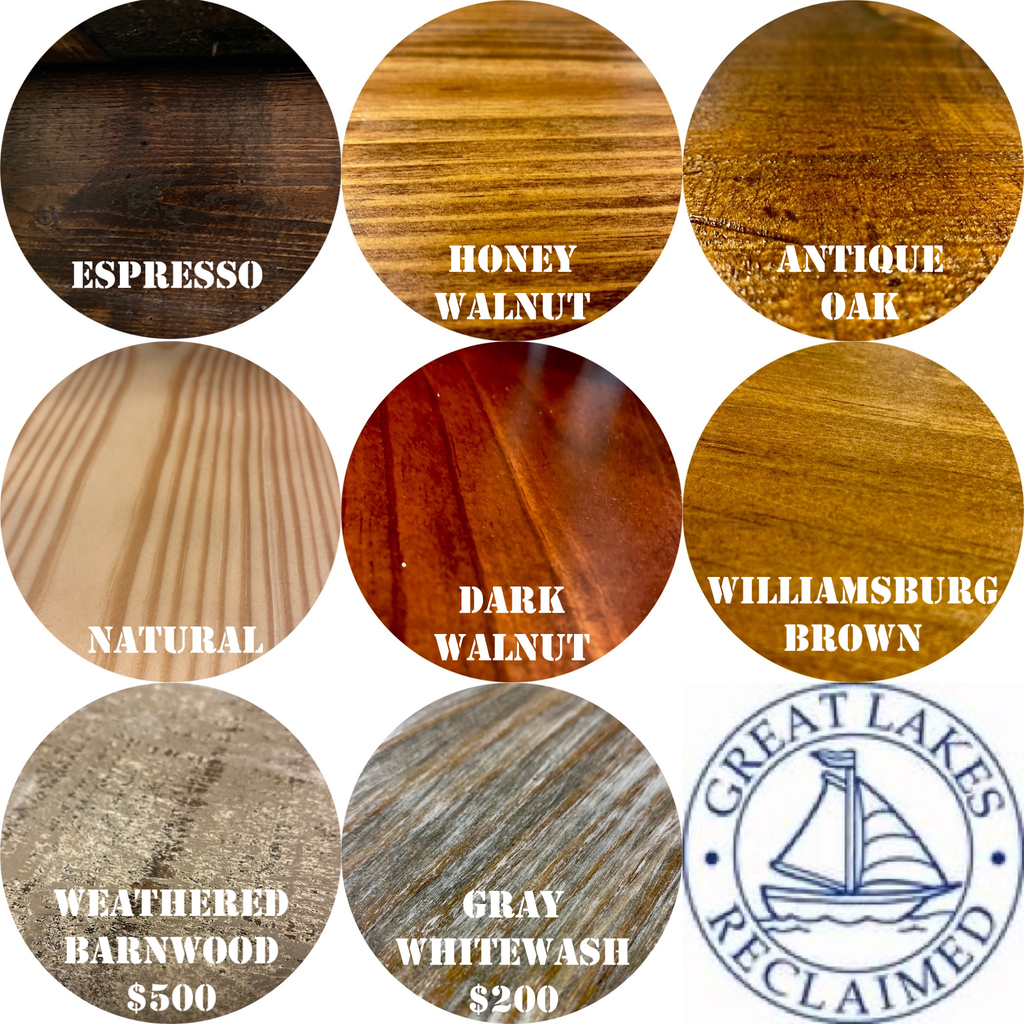 Picking the right color for your tabletop can be intimidating. You probably already have the color scheme of your area finished, and finding the right fit for your table is important. 
Fortunately, we have built a solid reputation on customizing tables that go with our clients various decors. 
Tip 1: Get Motivated
We have hundreds of various decor and tabletops on our Pinterest Page. If you need some inspiration, visit our page! 
Tip 2: Compare and Contrast
Referencing the picture in this post, feel free to print it out and see which color will best match your color scheme! Our darkest finish is our espresso finish. If you would like a splash of color as seen below, we can customize that.
Tip 3: Let us Help
Lisa is an artist and has designed homes, furniture and interior décor for over 25 years. We are happy to hear what you are wanting to accomplish with your space, look at pictures of your room, and provide finish recommendations.  
Need more help? Give us a call at 719.322.3344 or email us at greatlakesreclaimed@gmail.com.