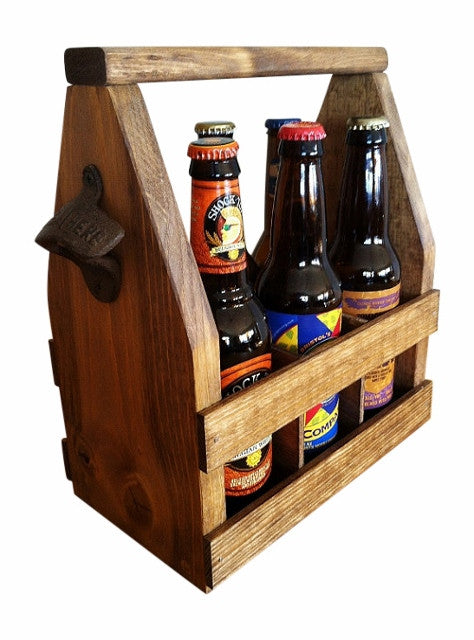 Great Lakes Reclaimed began on Valentines Day February 14, 2013.  Our beer tote was the first product we ever made.  I remember Lisa showing me a drawing of what she wanted me to build.  I went out to our shop and created our first beer tote a few days before Valentines Day.  I listed it on Etsy and distinctly remember reading their disclaimer that it could take 4-6 months before your first sale...That's like being named Noah and going around telling people it is never going to rain... We had our first sale two days later and then a wedding party from California wanted 7 with laser engraved names on each beer
tote.   Great Lakes Reclaimed was off and running. We turned our dining room into a shipping department and had fedex pickups daily on our front porch.  We had great neighbors who never complained about the shop noise and the trucks going in and out of our driveway.... Never negate the day of small beginnings because when the holiday season arrives it can change fast....
Christmas orders for 2013 went thru the roof.  We had over 400 beer totes in the Que.  I enlisted my son Matt and my 3 nephews to help us build.  It was a great introduction to the maker movement and how not to be ready for the holiday season...
We moved back to Michigan in the summer of 2014 and opened our shop here in Petoskey.  We now make wine racks, furniture and home decor items.  We learned a lot these past four years and greatly appreciate all of you who have ordered from us and entrusted us with making you a high quality product.  Jim
Continue reading