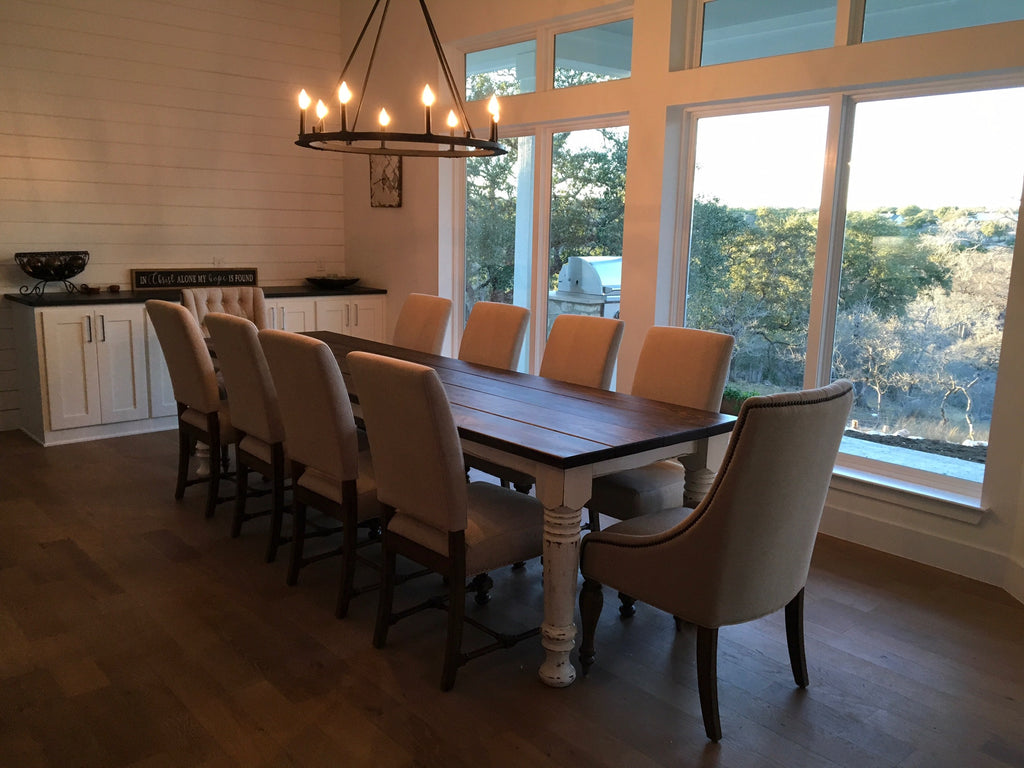 "The Most Wonderful Time of the Year" also marks the "Busiest Time of the Year" for our workshop here at Great Lakes Reclaimed. We are in full swing as the Holidays kick in and the added excitement and traffic really make it a bustling little shop! Many of you who have followed us on Facebook for awhile have stopped in on your travels through town to see what we have going and its always a pleasure to meet you! 
Our Farmhouse Harvest Tables have been the big surprise this year and we are happy to offer these with a huge array of customizable design options. You asked for it and we listened! You can now pick your stain color (match your kitchen/dining area), pick your table or bench leg design (square, tapered or turned) as well as your overall exact dimensions. Need it downsized for an apartment? Want a mammoth size to fit a large family? We can do it all. After all these are selected you can even give us the level of distressing you would like; little to heavy and everything in between...
Here's to a great Holiday Season and to many gatherings around your table! 
Lisa